A big city with a huge heart! Chennai is undoubtedly a land of culture, traditions, and immersive places that will take your breath away. The city presents a unique experience to everyone with its iconic attractions and off-beat things you can enjoy once in a while with your loved ones.
A perfect place to witness the beautiful skyscapes, thrilling nightlife, and mesmerizing architecture, Chennai can stun you with what it's got to offer. A true visitor's paradise, you might be wondering about what unusual things you can plan to do with your friends and family as the lockdown has eased. Without any further ado, let's get started with it.
1. Visit Hiding Caves Of Little Mount
A place with history written all over it! Legends say that Little Mount was the place where the famous St. Thomas was in hiding having footprints of him on the rocks. Hits the right adventure spots, these hiding caves are full of wonder which also has a spring near the cave that never runs dry if you want to witness.
Image Source: Instagram
2. Go For Trekking At Tada Waterfall
Truly an experience that shouldn't be missed, Tada Falls also called Ubbalamadugu Falls is an exquisite tourist spot for having fun. Go swimming with friends while enjoying the waterfalls at Tada. If you're up for some adventure, keep in mind that you need to be equipped properly as the total trekking is almost 10 km through the rough patches and rocky terrains.
Image Source: Instagram
3. Tour To Royapuram Fishing Harbour
Away from the city lights, is a quaint little fishing harbor that lights up beautifully during the sunset with the stunning sea reflecting all its glory. If you're a fish lover, then get ready to witness the daily life of the fishing locals of the village and the culture that truly defines this place. You can click beautiful pictures during the sunrise and enjoy a peaceful time all by yourself.
Image Source: Instagram
4. Try Water Sports At Muttukadu
Chennai being a coastline is bound to offer amazing water adventures. Amidst the lush greenery and serene landscapes of the Muttukadu village, you can dive into its beautiful backwaters and try its water adventure sports. Some of the activities that you can enjoy at this destination are kayaking, boating, canoeing and surfing. You're in luck in the month of February when windsurfing regatta, one of the popular sports activities takes place here!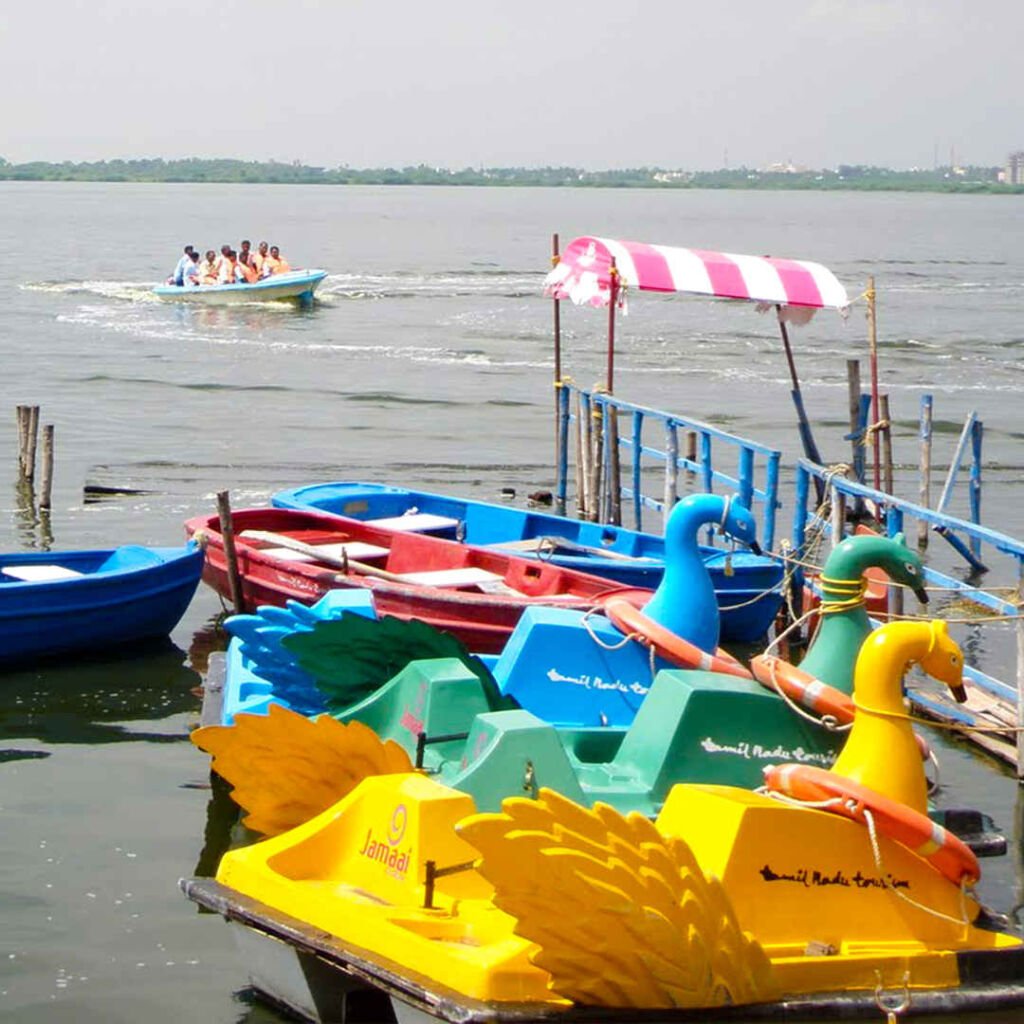 Image Source: Instagram
5. Experience Culture At Choki Dhani
When North India meets South India, you get Choki Dhani. A heart-warming Rajasthani themed park in the midst of the city that lets you enjoy camel ride, bullock cart ride, head massage and boating, Choki Dhani is one such place that will make your visit worthwhile with friends and family. You can enjoy mouth-watering Rajasthani cuisines while getting a glimpse of the colourful lands of Rajasthan.
Image Source: Instagram
6. Take A Stroll At Broken Bridge
A weird name that accounts for its scenery and symmetry, this Broken bridge is perfect for a refreshing evening stroll with your loved ones. Many say that the bridge is even haunted. However, that does not stop people from visiting it often. After the bridge collapsed in 1977, it's one of the few hot spots where you can keep the city madness away and enjoy a mesmerizing sunset.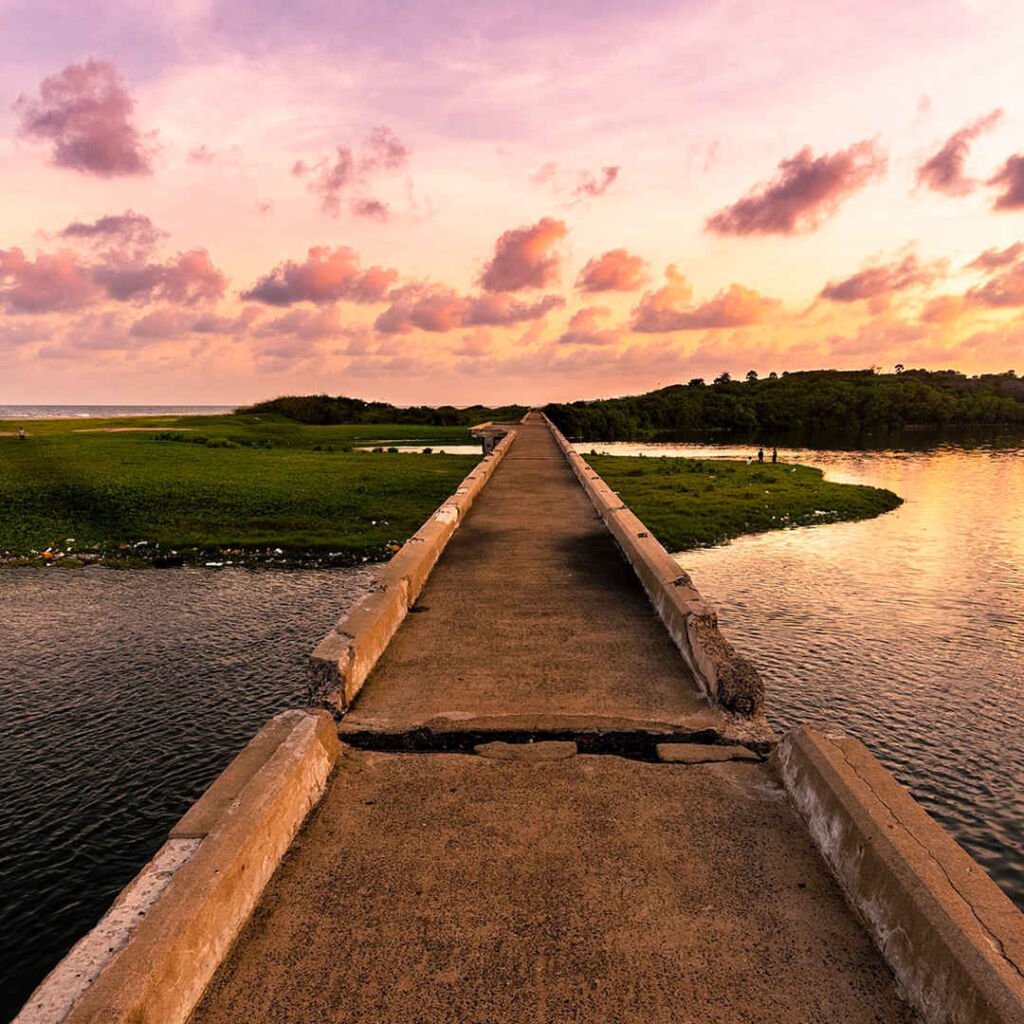 Image Source: Instagram
7. Go Fishing At Barracuda Bay
Perfect for a holiday experience, barracuda bay sport fishing is simply great for adrenaline junkies who love adding a bit of thrill to their usual day. Unique in its own way, some of the popular fishing activities that's worth a shot here are trolling, popping and jigging provided by the Barracuda Bay Sport Fishing Club.
Image Source: Hello Travel
So many things to try right? Make your bucket list come to life with these unique try-outs in Chennai and share with us which one you loved the most.
For more latest updates in fashion, food, lifestyle, events and entertainment, keep your eyes glued to our space right here!