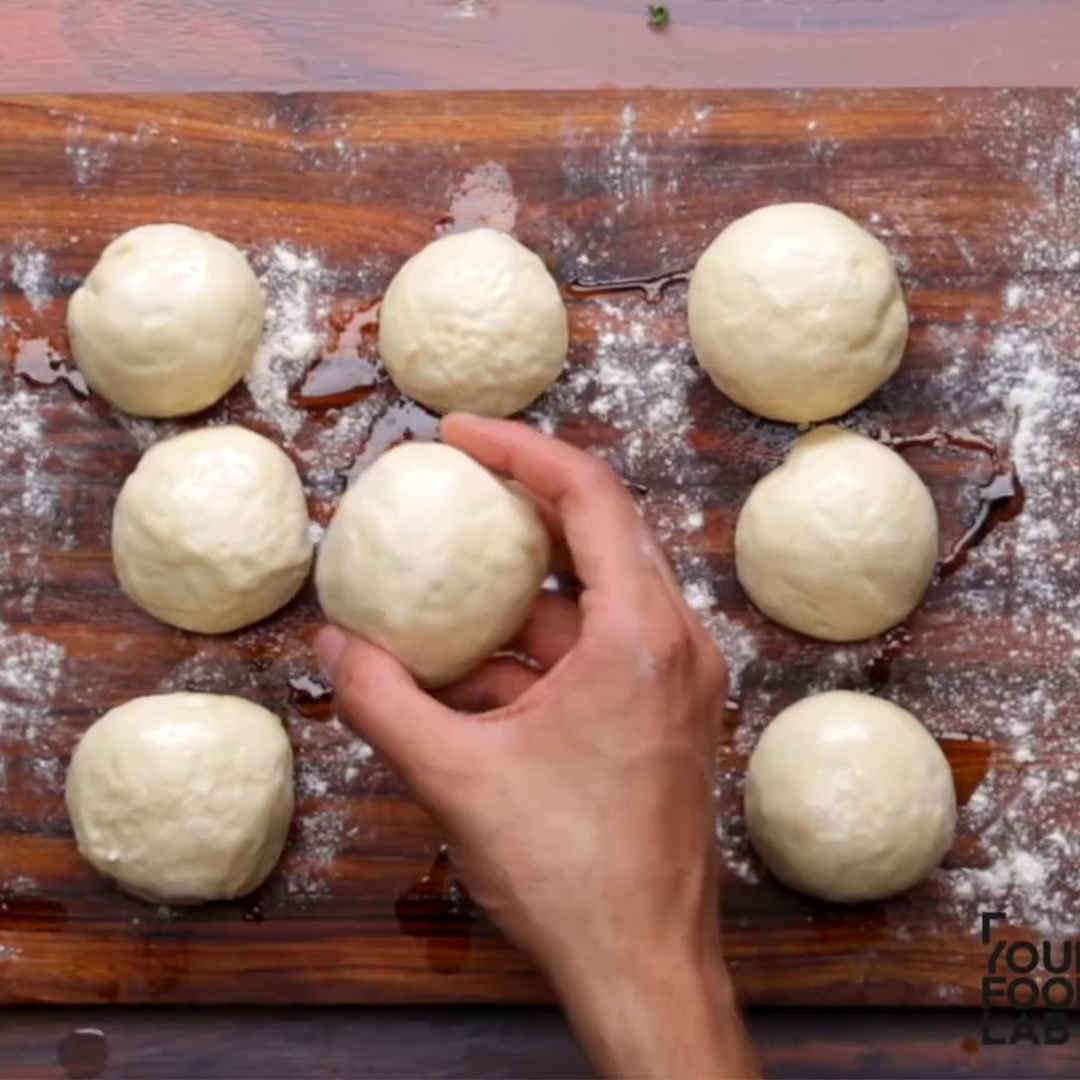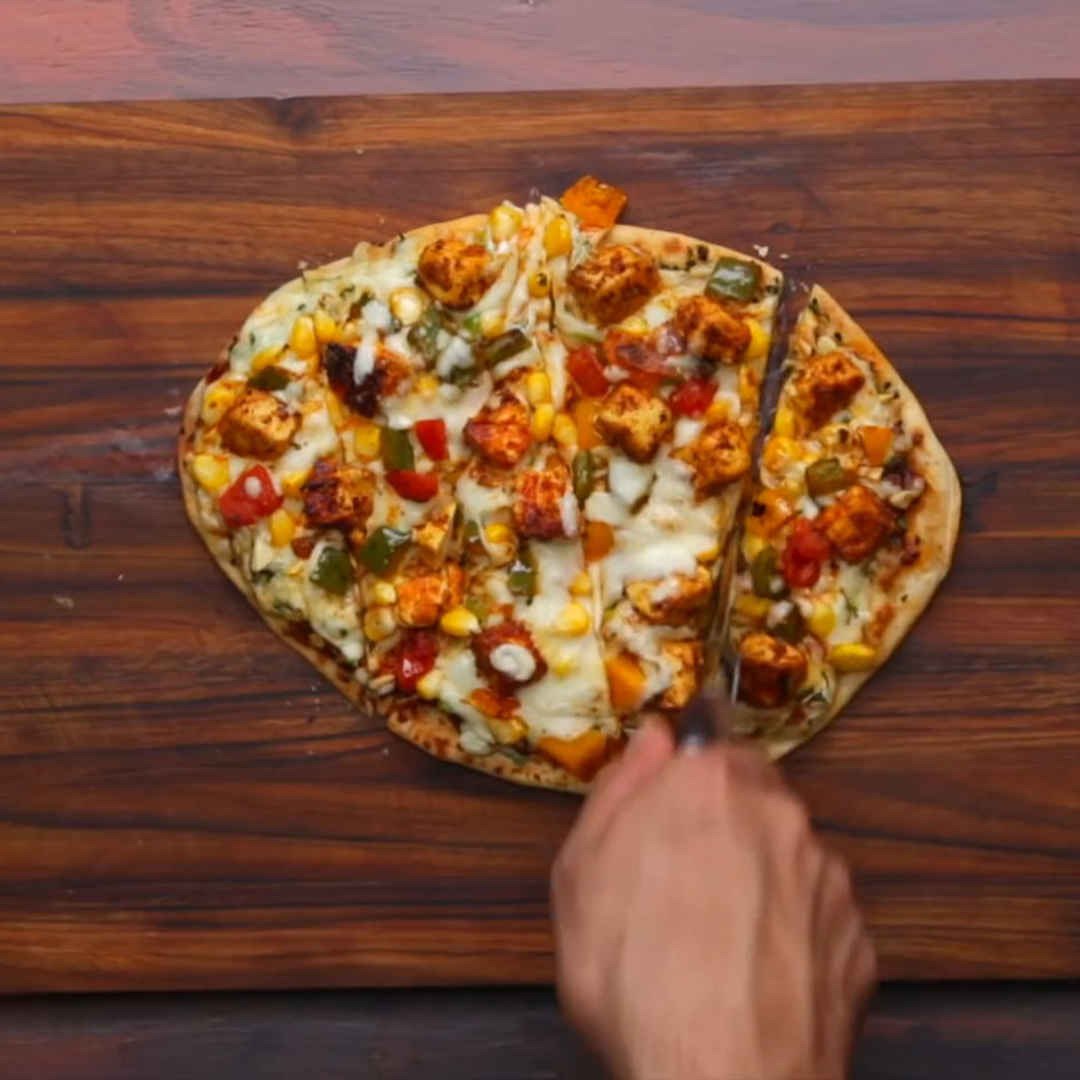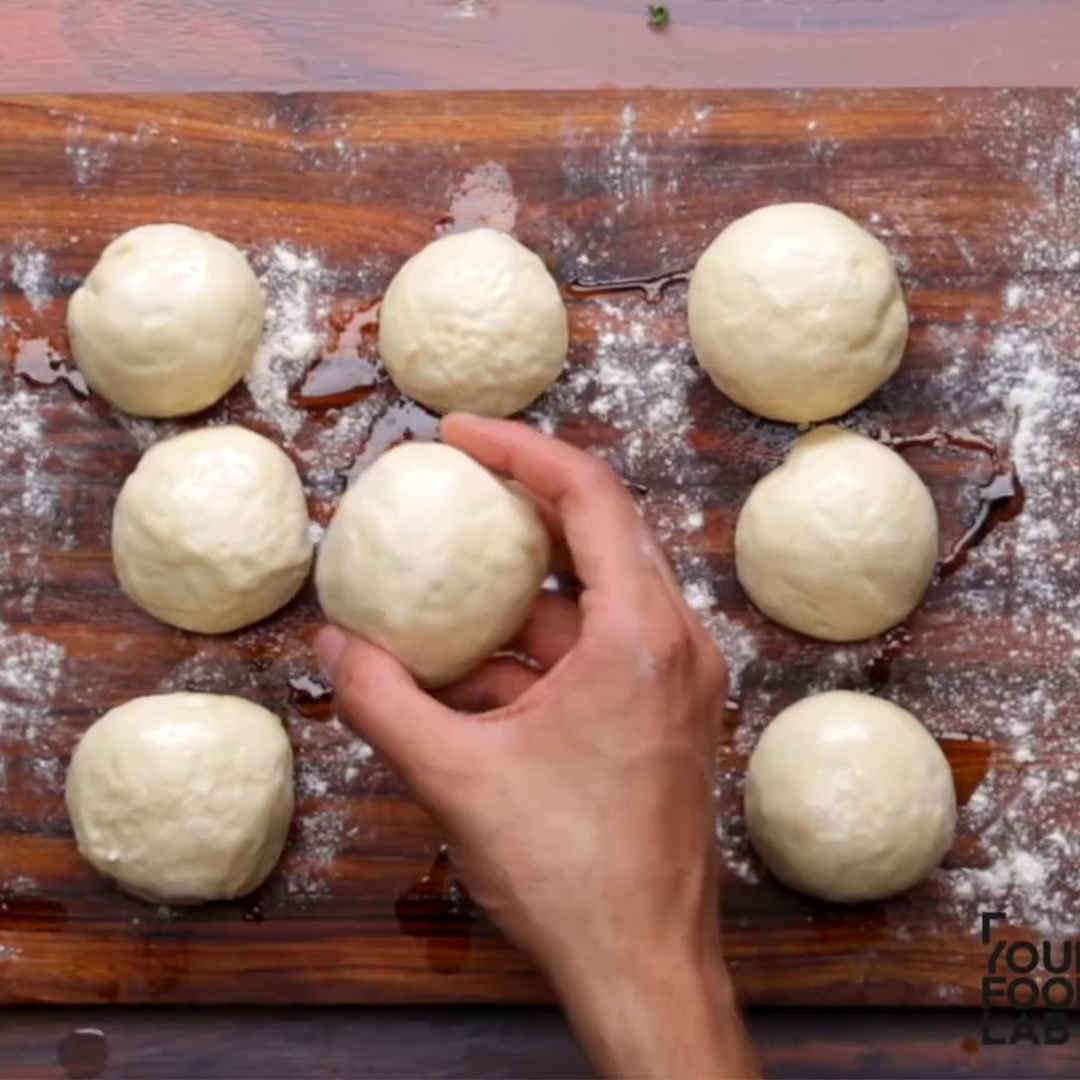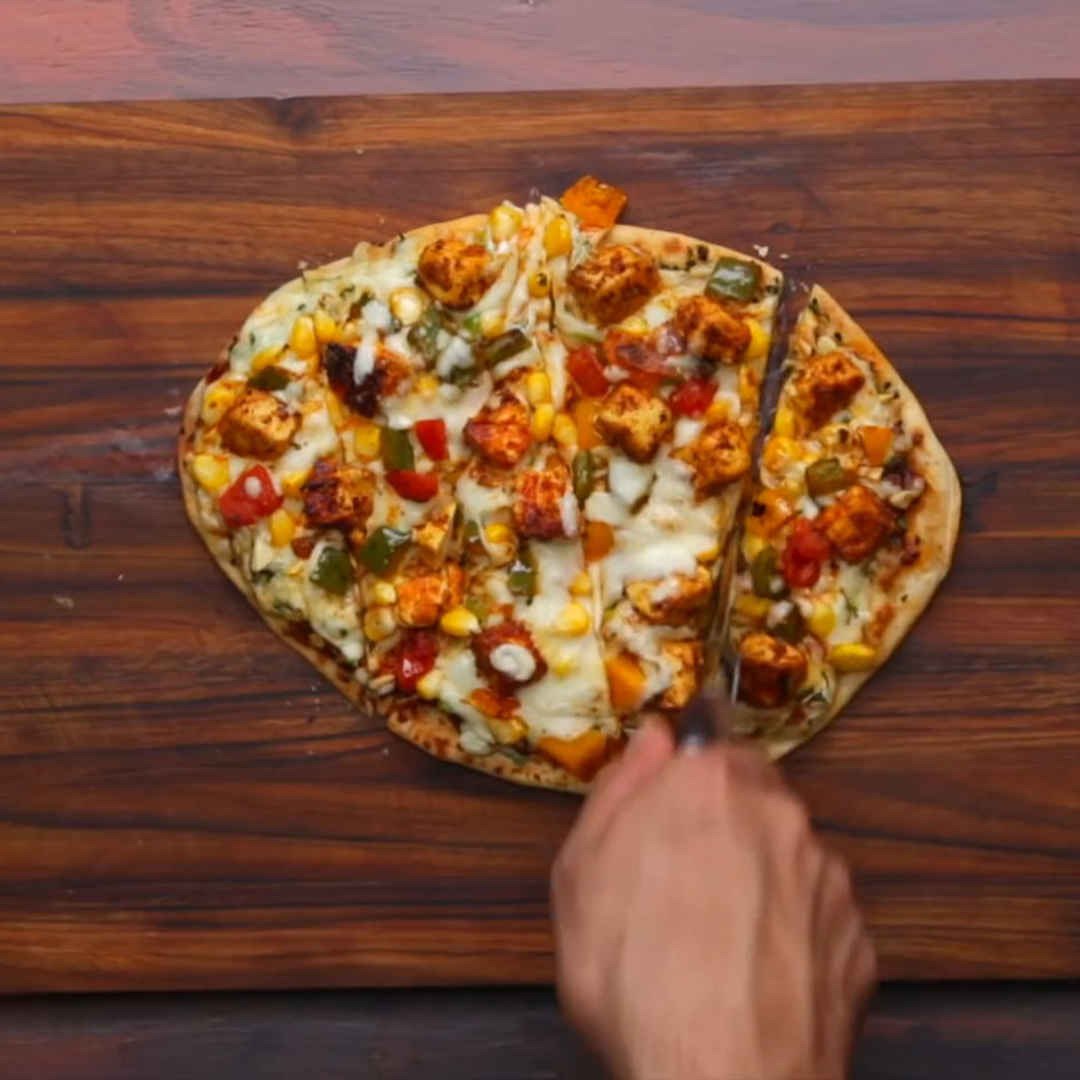 Image Source: Youtube
The fusion of Naan and Pizza has taken every self-taught chef by storm in the world. We get the hype, who wouldn't love the culmination of two unique countries in one flavourful dish?
Paneer is every vegetarian's favourite food. We can't blame them as it is a super versatile dish that can be made as a curry, salad, or even a snack! With this, we present Paneer Naanza, a yummy naan and pizza hybrid base loaded with fiery toppings of paneer. And here's how you steal the show!
Cook Time: 30 Min
Serves: 4
Ingredients
1 1/2 cup all-purpose flour
1 cup oil
1 cup shredded mozzarella
1 cup shredded parmesan
1 cup chopped onions
1 cup tomato puree
1/2 cup curd
1/2 cup chopped coriander
1/2 cup chopped mint leaves
2 tbsp cream
2 tbsp ginger-garlic paste
Coriander powder
Cumin powder
Turmeric powder
Oregano flakes
Chilli flakes
Salt
How To Prepare Paneer Naanza?
For the dough, mix all-purpose flour, salt, oil along with curd and start kneading it.
Make the dough soft and pour some oil on top. Cover and set aside for 20 mins.
Marinate the paneer in a bowl by adding paneer chunks, ginger-garlic paste, coriander powder, cumin powder, salt and curd.
Mix this by making sure the paneer is coated evenly and set aside for 15 mins.
For the sauce add some oil to the pan, then chopped onions and ginger-garlic paste, cooking until the raw smell has gone.
Add coriander powder, cumin powder, turmeric powder, salt and mix everything well.
Add in the tomato puree and cream, bringing a sauce consistency.
Then take out the dough, knead for 2 mins and roll 4 balls out of it.
Spread these balls evenly into pizzas and keep in the oven until they are brown.
While the naan is getting ready, sautee or even bake the paneer.
In another bowl, mix the cheese along with some chopped coriander and mint.
Take out the naan and spread the cooked tomato sauce,
Then top it with paneer, cheese and herbs mixture. Don't forget to sprinkle Italian seasoning.
Place it in the oven for 7-10 minutes or until your cheese is melted.
After that, slice your paneer Naanza and enjoy it to the fullest.
So the next time you have guests coming over, remember to wow them with some mind-boggling Paneer Naanza, a delectable fusion try-out just waiting to happen!
Put on your toque, apron and share in your reviews about how your Indo-Italian Paneer Naanza turned out to be.